I designed this funky city for Daphni, a venture capital firm investing in tech startups with a European DNA and a strong international ambition.
They call themselves mutants and Daphnipolis is their community, consisting of entrepreneurs, executives, investors, academics and creatives.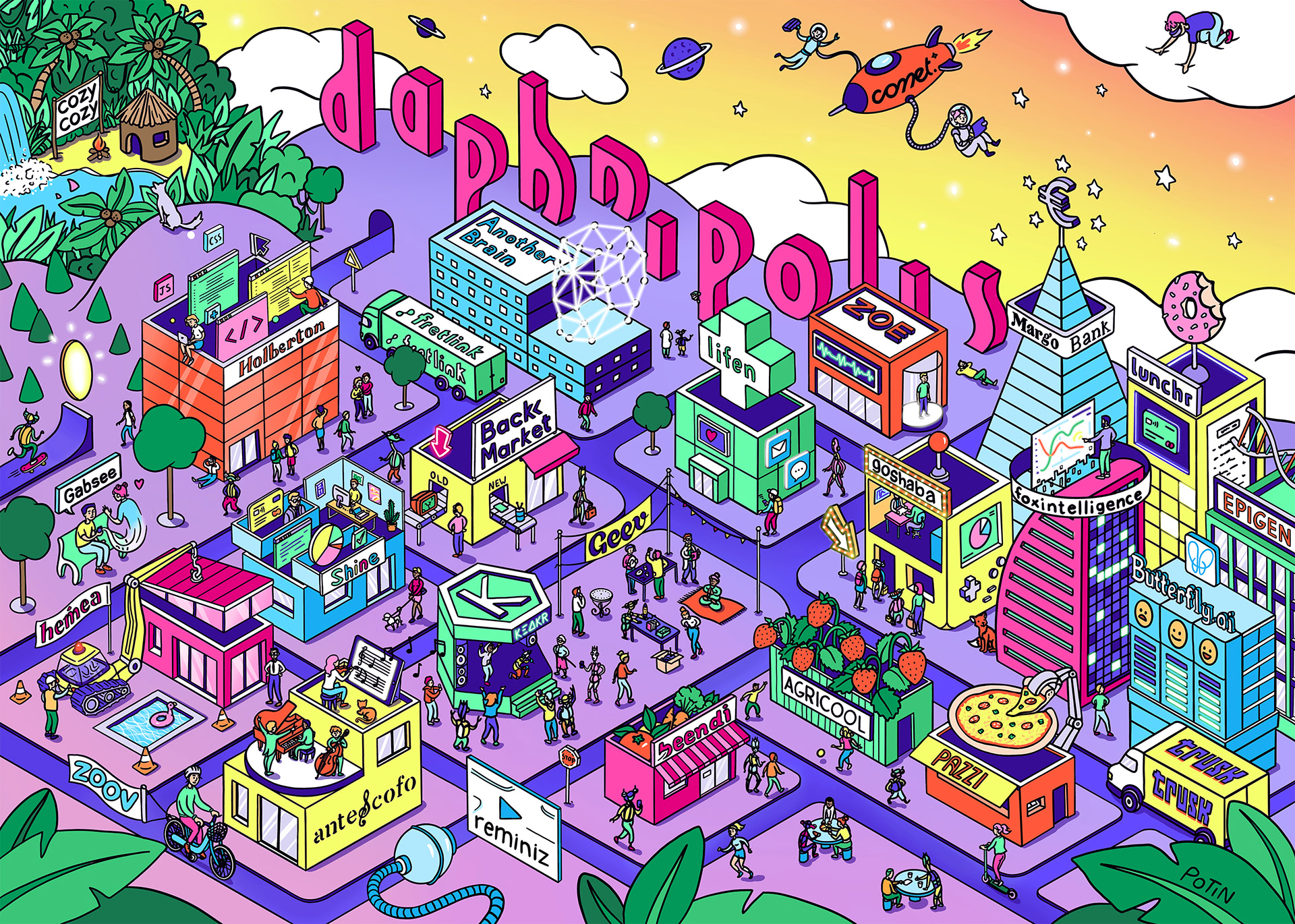 I had a lot of fun thinking about how to illustrate each company in this city.
Zoom in and guess what they do !